Campbeltown, Kintyre, Argyll, Scotland.
My name is Johnny MacKinnon and this site is dedicated to my old home town - Campbeltown in Kintyre, Scotland. It all started out in 1995 as a personal home page but there wasn't much out there on "the Wee Toon", and so this site was born.
Update June 2014 - this site's been offline since 2011 when it underwent a mild refresh but it's back online - more on its history here.
Welcome to my site, I hope you like it. Please let me know what you think.
The Kintyre Peninsula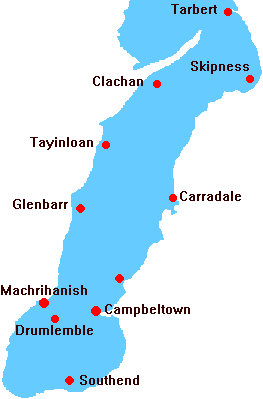 ---